Fujian Provincial Tumor Hospital is Fujian Province only with tumor comprehensive treatment system of medical institutions, with surgery, radiation therapy, chemotherapy medicine, dry cell transplantation in the treatment of integrated traditional Chinese and Western medicine combined with treatment and biological treatment and many other departments.
In August of one day, Tucson suddenly received Provincial Tumor Hospital, the telephone, said a department because of the need to work, need to existing fluorescence microscopes configuration a cooled CCD, the experts also find a lot of well-known foreign brands, but were too high because of the price of the imported and give up.
After receiving the phone call, I Division Sales Engineer immediately take our camera TCC-1.4CHICE (1400000 pixels high sensitivity CCD) to the experts to demonstrate the following results: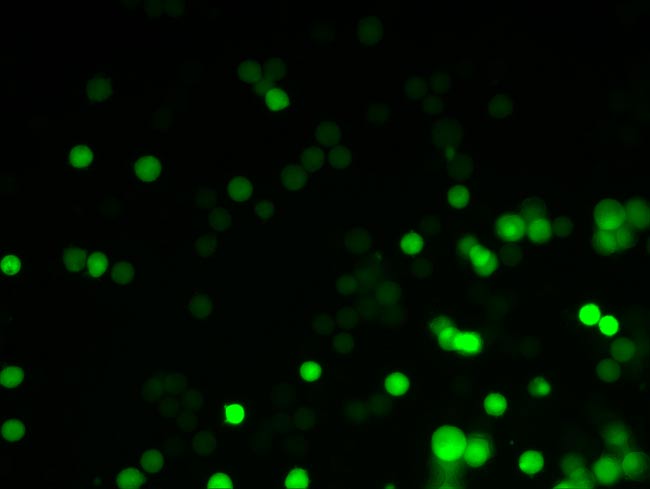 Hard work pays off, the Provincial Tumor Hospital experts immediately ordered the product to me, and praised the domestic camera also caught up with the level of imports, so I am very pleased with the sales engineer!
Photos taken at the Fujian Provincial Cancer Hospital
Professional CCD is very high in reducing noise. Tucson CCD products, after the good circuit design, using correlation double sampling method to reduce CCD fixed high frequency noise, in addition to the production of advanced CCD controller, variable speed of Readout CCD controller reduction induced by the readout noise. After testing, Tucson production of CCD camera products, noise value than a variety of Europe and the United States the same type CCD camera lower and dynamic range indicators appear more outstanding.
More about Tucson products, please click http://www.tucsen.net/Html/Main.asp
Tucsen's mission is filming a professional micro photographic images for each user, so that everyone can benefit by using the Tucsen products. Tucson welcome you!