Recently, a shot from the Tucsen ISH1000 round MSI cosmarium picture aroused great interest in our.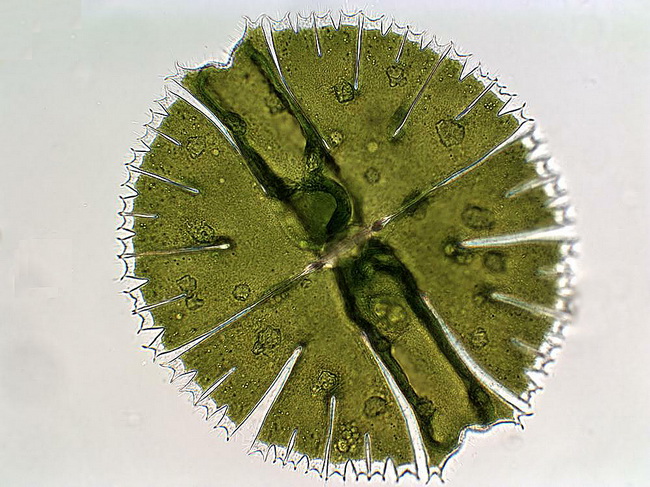 The algae is a kind of green algae, which can only live under the specific conditions. It is shown in the figure that the algae are divided into two parts. The first step is to split the nucleus in the center of the symmetrical body of the drum. After the nuclear division, the two new "half cell" began to grow around the nucleus, more and more big, until completely out of the formation of two independent microorganisms
The algae each is a diameter of about 40 microns in single cell. By the Holland water quality treatment research expert koek Matthijs using ISH1000 camera.
Tucsen ISH1000 million pixel micro camera, thanks to re design of the product. The image more realistic, color reduction better, software and hardware has been optimized for maximum. The camera is more compatible with the original windows based on Kernel, OSX system and or (Above 2.6) the perfect support for the original. Support of the latest technology, H series of cameras more than a multi camera array, the 3D imaging, ultra high resolution imaging, and other new technology applications provide a good solution.
Unless otherwise noted, the Tucsen articles are original, reproduced please indicate the address in the form of links