Professional digital image measurement system
TrueChrome AF provides extremely powerful measurement functionalities including, freehand line, rectangle, polygon, circle, bicircle, angle, point-line distance and much more. Three different length units of millimeter, centimeter, and micrometer are provided to meet various measurement requirements in different applications.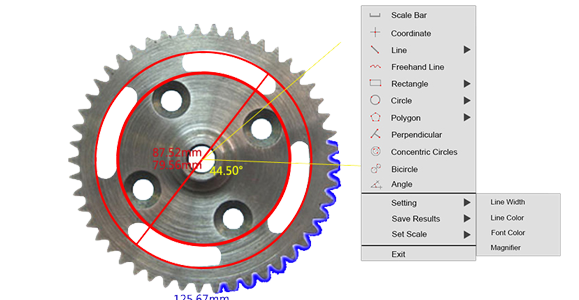 Compatible with Mosaic V2.0 Computational Imaging Software
Fast, efficient and worry-free is the core design concept of Mosaic V2.0 software. It adopts a new image "shooting-processing-measurement-reporting" function, modular design, and integrates various intelligent image processing algorithms from Tucsen. It is dedicated to providing users with more simple operation modes and improve work efficiency in all circumstances.

The continuation of the TrueChrome